Post-Traumatic Stress Support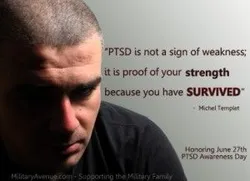 Trauma can happen any day to anyone - loss of a pet, car accident, loved one passing, job-related incident. It can hit hard and is an 'unseen wound'. It can leave unbearable and intolerable residue that settles into the body often preoccupying thoughts, emotions and actions. Humans are resilient by nature and often can adjust to the situation or it may just be pushed aside. Soon, though, it can find its way back into life – into ordinary situations that can make one feel weak or vulnerable.
Science has found that when carrying the experience of trauma, part of the brain has shifted into a mode that is easily activated at the slightest hint of danger releasing massive amounts of stress hormones. With this, unpleasant emotions, impulsive and aggressive actions and overwhelming feelings of being out of control or in fear take over. This 'new normal' is the brain re-wired due to those experiences.
The good news is, "through years of research and study, science is showing how these areas of the brain – specifically dedicated to pleasure, engagement, control and trust – can be reactivated through innovative treatments including neurofeedback, somatically based therapies, play, yoga, and other therapies." (Bessel Van Der Kolk, M.D.)
We hold various trauma-sensitive yoga classes that are a variety of specific exercises, breathing and meditation techniques help balance the nervous system back from a 'fight or flight' mode to a healthier 'rest and digest' state of being. Classes are individual or small groups. Choose one that works for you. Together we can expand the circle of healing...
WARRIORS AT EASE
WAE is an adaptive programs that provides relief for people with post-traumatic stress. Our goal is to help people respond and move through the changes of this 'new normal' equipped with tools, resources and spirit so life can change again.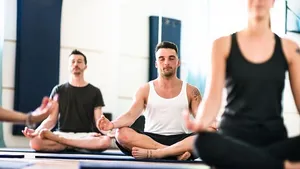 Each workshop has this basic program order:
TASK
1. Reign in psychological reactions through movement, breath work & meditation
2.Instill "mission accomplished" belief system with each practice
3. Elevate awareness to synchronize mind, body & breath during daily activities
4. Reinforce habits of good nutrition, appropriate hydration & sleeping habits
5. Impress self-help journey
STANDARDS OF MEASUREMENT
Increased physical capacity to hold and move through postures
Better self-awareness to recognize negative emotional onsets
Ability to apply techniques as needed to change unhealthy patterns
Increased relaxed mental state
Decrease in body aches and pains
Better physical markers (i.e. blood circulation, BP, heart rate, fewer headaches...)
Greater ability to rest or sleep
Overall "feeling better" daily
Devotion to self-practice
Workshops are available for police and fire departments. Building resilience, calming the nervous system are critical to de-escalate situations; prepare personnel for work related trauma; and, help transition between job and home life. Contact us for more information.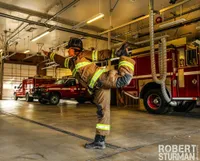 'Yoga PT' - Texas Army National Guard has integrated yoga techniques in PT exercises. Contact us if you are interested in bringing this to your command.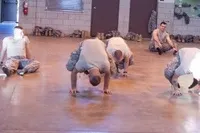 WAE community class - Veteran & 1st responders meet weekly on Mondays at 1:30 pm. Donation-based.
Healing ... Freedom - For individuals and families. It may takes months or years of despair or a suggestion from a doctor, concerned friend or family member to "try a yoga class". Often, a yoga class finds the person who has the desire to do the inner work without relying heavily on medications or worse, self-medicating. Yoga offers ways to learn to heal and re-connect with what feels lost through intention, movement, breath work and meditation. Contact us for different times and regarding children. Tuesdays 10:00 am.
VA Ranch Days - Coordinated events held at Circle Y Yoga Ranch offering a fun outing for veterans to relax and enjoy a country setting with activities that include fishing, bonfires, bbq, stand up paddle and yoga activities with musical guest. Often times supported by community donations. If you are interested in helping, please contact us!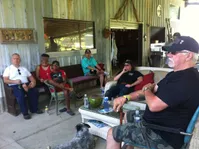 ---