Since June 2013, Circle Y has been offering
resilience yoga and meditation training for veterans and 1st responders.
It is a closed group where there is freedom to release and let go in the company of brothers.
WARRIORS AT EASE

Monday 1:30 - 2:30 pm
Let us know you'll be joining us!
8/1/20 Update: Training is open at this time, see notice under Mat Classes.
(Donations Accepted)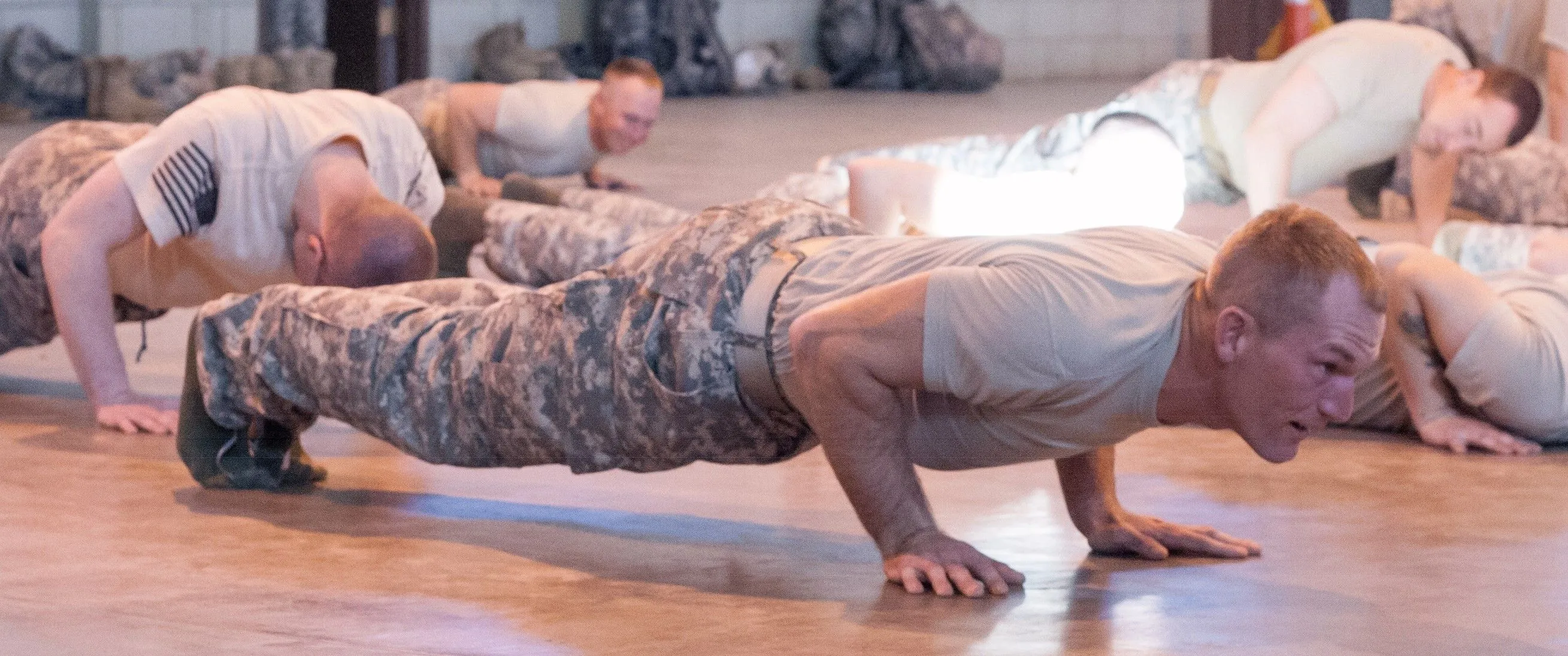 Teaching at Texas Army National Guard in Weatherford, Texas.
---
WARRIORS AT EASE
Adaptive, Resilience & Restorative Training
Available for Police & Fire Department Personnel
Adaptive, Restorative & Resilience Training (ARRT) is a coordinated care program using experienced-based, trauma-informed yoga (TIY) techniques that help meet and overcome the challenges of stress and trauma. Neuroplasticity allows for the brain to be 're-trained' due to the experience of PTS. Self-aware and mindfulness training can allow the brain to develop new neuronal connections for more productive responses. Regular and practiced physical and mindfulness exercises in yoga also enable practitioners to take into account other perspectives which is essential in reading and de-escalating threatening situations.
* Enhances the practitioner's ability to perform better at their job
* Non-evasive, drug-free, complementary and an alternative medicine (CAM)
* Integrative health practice option as an adjunctive treatment for post-traumatic stress
* Promote healthy and safe interactions with the body that may have become disconnected through trauma
* Increase fitness levels and situational awareness of the body's 'internal environment'
* Focus on reconnecting breath with the body
* Learn tools for on and off the job that balance tension & stress in the nervous system

* Help mitigate stressors that arise from traumatic experiences.
Numerous studies show the benefits are helpful when rolling off shifts and into 'home-life'. As a result, mindfulness is a resilience skill now being integrated throughout the military, civil law enforcement, first responder agencies, corporations, in various training curricula, in schools and in hospital in-service programs to help promote balance and well-being. The department of Veterans Affairs, the Department of Defense, Walter Reed Medical Center, BAMC, USMC, overseas FOBs are just a few places pursuing these techniques.
---
WARRIORS AT EASE LEVEL 2 TRAINING
KILLEEN, TEXAS JANUARY 2019 AT LIFE MOVES YOGA.
A most impressive array of 24 professionals and military veteran teachers from across the U.S. came together near Fort Hood, Texas for a weekend of advanced training. Warriors At Ease faculty members Beth Funk and Kelsy Timas lead this group of vast experienced professionals
---