ARTICLES, MUSIC & VIDEOS
Thank you for visiting this site. Your comments are welcome!
---
---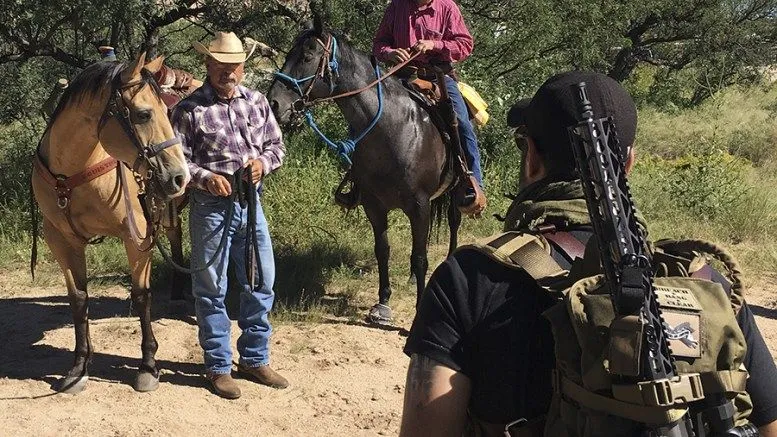 Kit Up Trails Found: Training SOF to Operate on Horseback
---
Yoga Helps Recenter Nation's Returning Vets
---
Memorial to honor Native American veterans is coming to Washington
---
---
Jamey Johnson - Rebel Soldier - YOUTUBE
Jamey Johnson with his moving version of "Rebel Soldier" from "Divided & United: Songs of The Civil War" released in 2013. The album shows songs of the Civil War era & how music permeated society at that time..

---
Metro Daily Local pioneer for veteran suicide prevention dies at 33
This article appeared in 2015 but its concern is timeless.
---
ReutersYoga May Help Women Ease Symptons of PTSD\
---
Real Warriors Relaxation Techniques, Breathing Exercises: Integrative Health at Real Warriors; Source: U.S. Marine Corps
---
PR Newswire Yoga for Men announce study to evaluate the effects of yoga and mindfulness on PTS, TBI and other conditions
---
How Yoga helped me overcome PTSD
---
Apply to enroll in the YfM and USF research study
---
Issues in Yoga Therapy The Use of Yoga in Specialized VA PTSD Treatment Program
---
Ok, Doc...What do I really have, PTSD vs TBI?
---
Here is a great article from YWI at Central Mass Yoga Institute in West Boylston, Massachusetts where I got some of my teacher training:
A Soldier's Heart
https://yogainternational.com/article/view/veteran...
---
Yoga warriors photographed by Robert Sturman
Photos and info on Veteran yoga
---
Kristy Lee Cook "Airborne Ranger Infantry"
---
Bound By Honor, These Marines Will Show You What Brotherhood Really Means
This video is not for everybody. These Marines from the same unit, 3rd Bn 5th Marines, share their stories through video taken while on deployment together, and after they returned home.
The video is about 48 minutes long, but it will keep your attention with its honesty throughout. For those who have been there, no explanation is needed; for those that have not been there, no explanation is possible.
---
Home sick from a place we never wanted to call home
"I often wake up hoping I'd be in a cot. Hearing Jason screaming the lyrics to barbie girl. I'd roll over and click play on the pre-mission playlist; Big Krits "Rise and Shine" plays. Maybe Poly would come in and slap my foot and say lets get chow or Ryan would have already been up giving me his leftovers while I tell him his sister is beautiful, A running joke that has been going on for nearly 4 years now.
I wake up in a full size bed on Long Island. No chow hall but easily accessible food everywhere in sight. I can get a breakfast sandwich if I really wanted. Freshy Fresh isn't too far. I no longer see the faces I've grown comfortable and accustomed to seeing. The things that were so agitating have become memories and jokes. We would tip beer bottles and laugh about the indirect fire and Rashaldo's reaction to it. The time when First Squad's tent got deflated because of people playing with knives. It was a big deal, angry faces and threats left and right but in the end, why be mad? Brothers forgive. I can still hear Big Davis, Gabe, and Tony P arguing over the state of hip hop. Life was simple.Life was good.Life wasn't promised.
When over there things didn't matter. It just was. We had no control over what happened back in the United States. The only thing we could do is complete the task at hand. When that was done we had to enjoy the time we had. We never wanted to go there but we were there. We made the best of what it was. We hated the taste of dust in our mouths. We hated 10th Mountain's leadership for making the rules that made our lives difficult. We hated the Taliban. We hated the IED'S.
We landed in El Paso, Texas and said hello to America. We put on normal clothes, Laced something other than combat boots and PT shoes, and hopped in vehicles that weren't MIne Resistant. Something felt missing and couldn't explain what it was. Unlocking the door to our barracks room felt unreal. Eating Jack in the Box couldn't compare to Taco Tuesday on FOB Arian. The shopping mall didn't give you the same excitement as the PX on FOB Sharana. The comforts of America no longer made us feel normal.This wasn't where we belonged. We became home sick for the place we never thought we would call home."
By Andy Mez
https://andymez.wordpress.com/2015/02/04/home-sick-from-a-place-we-never-wanted-to-call-home
FP Edit: If you need someone to message about your problems, I'm here. I'm proud of the strength of my brothers, but I know the new life isn't easy.
FP Edit II: Didn't want this lost in the comments h/t to @littleeagle<
http://imgur.com/user/littleeagle
> "Long time lurker, made an account to tell you about Team RWB, our mission is to reconnect vets with their communities. Check te
amrwb.org
<
http://teamrwb.org
>"
---
Texas Army National Guard Armory "Yoga PT"
AFTER ACTION REVIEW: 7 February 2015
840th MAC, Weatherford, Texas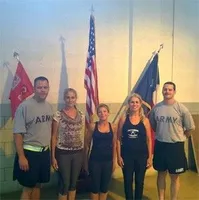 Yoga Joes in training! February brought another opportunity for 'Yoga PT' at the Texas Army National Guard in Weatherford. Aside from building strength, balance and flexibility, a regular yoga practice for military personnel teaches breathing and centering techniques that are beneficial practices when the sympathetic nervous system cannot shut down. Yoga helps bring a sense of calm back.
In the extreme cases, and all too common, Soldiers suffering from post-traumatic stress have a greater aptitude toward understanding yoga in a unique way. Breath work replaces the 'fight-or-flight' response with the relaxation response where blood pressure, heart rate, digestive functioning and hormonal levels return to normal. It is powerful when a person can regulate their mental and emotional status on a conscious level without any drugs or alcohol.
There are numerous studies and programs actively engaging troops deployed and at home. The Department of Defense is now supporting this training. Yoga training promotes entrains additional preparation before the traumas of war occur. Capt. Brock at the 840th MAC unit is utilizing Lone Star Yoga Warriors training in the months leading up to future deployments to enhance his troops resilience. Kudos!
---
Texas Army National Guard Armory "Yoga PT"
AFTER ACTION REVIEW: 19 July 2014
840th MAC, Weatherford, Texas
Always ready, always there.
There is an innate motivation that makes a person step away from familiar patterns taking personal risks to support an ideal. This sets humans apart from other creatures on earth. They choose to leave jobs, family, friends, comforts and beloved pets to go into the unknown, the unpredictable. They volunteer to face the physically, mentally, emotionally and dangerous challenges of circumstances with the goal of making the world a safer and better place. And, after the mission, they return home to enjoy the balance of life again – or try to, if at all.
As I looked into the faces of the men of the 840th MAC Texas Army National Guard unit in Weatherford, Texas, I knew my commitment to lend a hand in preparing our military troops for the unseen is vital. Because of the continued aftermath of "the long war ", this work is critical. What you see when you walk into this armory (or any military operation), is a change of landscape – from bright colors to ones that blend with the earth. The sounds are distinct – from the motor pool to command and responses resounding to lead, organize and carry out specific tasks. This world is clearly at attention preparing for deployments months ahead. Yet they coexist within our community, training just yards – or a universe away – from the town's middle school. What you don't see is the internal collateral damage that often occurs with a reluctant consciousness of what happens later….
Standing at attention, the Soldiers fell out for Yoga PT. It was a new experience for most. I knew there were plenty of preconceived notions and I was grinning inside eager for the opportunity to dispel them. We were three female teachers with ninety male reservists convening in two back-to-back classes. Capt. Brock originally set aside 40 minutes per class but extended our allotment to 50 minutes. It allowed great opportunity to teach breathing, balance, flexibility and strength building forms to these warriors.
The focus of yoga in military communities is more than just exercise. Like boot camp yoga trains the mind to have a Situational Awareness. However with yoga, the S.A. is soulfully directed to train Soldiers how to recognize the sympathetic nervous system's behavior (changes in emotion, stress level, physical tension and breathing patterns). The intention of class is to acknowledge breathing, emotional and mental shifts while performing specific physical movements and holding postures, then taking it to a higher level to consciously manage and maintain an optimum level of internal control using breathing techniques and mindful movements. With this practice our bodies learn to more appropriately respond to situations in a healthy way. In short, we teach resilience.
Similar to the intention of volunteering for National Guard, yoga addresses a person's primal need to be balanced, strong and content. To be a yoga warrior is to use one's own body as a resource for finding the important balance between being a soldier and a private citizen. Tapping into this inner resource can give individuals the strength to alleviate the symptoms of combat stress, post-traumatic stress and/or traumatic brain injuries by increase their resilience on the job and during redeployment. Teaching these techniques through yoga is what Lone Star Yoga Warriors is all about. Hooraah!
---
"Call Me Maybe" - Miami Dolphins Cheerleaders & U.S. Troops in Afghanistan
Warriors At Ease Yoga for Post-traumatic Stress
The Vault Yoga for Men
Vital Warrior Former Navy Seal Awarded For Non-Drug Solution for Vets - Mikal Vega
---
Vimeo Yoga: it must be done
(this is beautiful and one of my favorite videos - enjoy!)
Filmed at Les Courmettes, near the Lux Yoga villa in Tourrettes-Sur-Loup, France, featuring renowned New York yogis Ben Sears and Isaac Peña.
Directed, photographed and edited by Niels Alpert
Yoga : It Must Be Done from Niels Alpert on Vimeo.
---
http://m.imgur.com/a/5XE90
m.imgur.com

Imgur: The most awesome images
https://m.youtube.com/watch?v=TZO8cYjlfco
m.youtube.com

The Lonely By: Trey Stevens A tribute to our Service Men and Women
---
---
Rhythm of Breathing Affects Memory and Fear
Summary: A new study reports the rhythm of your breathing can influence neural activity that enhances memory recall and emotional judgement.
Source: Northwestern University.
http://neurosciencenews.com/memory-fear-breathing-...
---